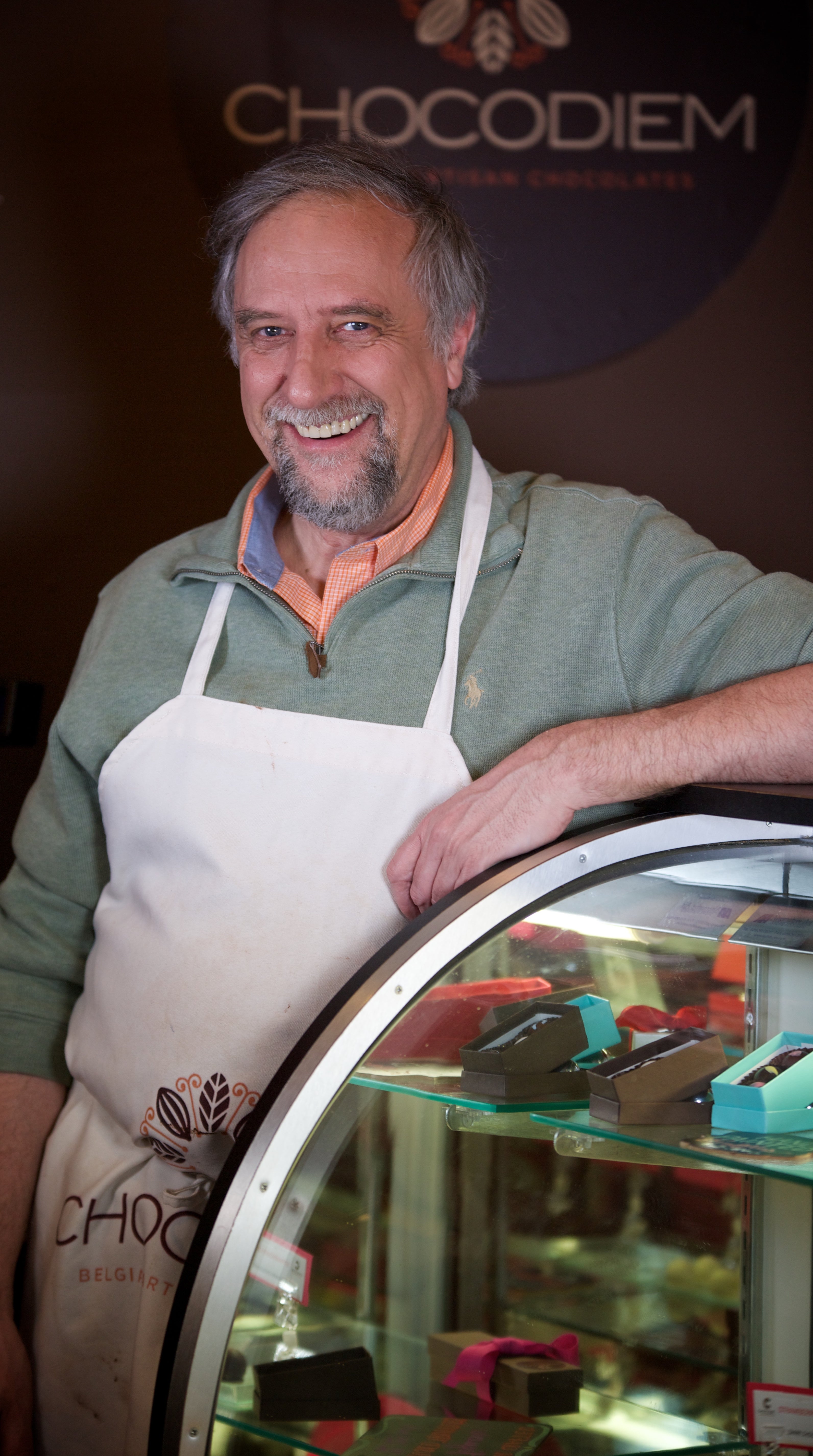 Meet The Belgium
At Chocodiem, we believe that the best way to get authentic Belgian chocolate is to start with an authentic Belgian. Belgium-born pharmaceutical scientist Jean-Paul "JP" Hepp was always  impassioned by the chemistry of chocolate, and after twenty-three years of experiencing inferior mass-produced chocolates while in the U.S., JP decided to take matters into his own hands . . . and soon they were chocolate-covered as he ventured into his new passion after leaving the pharmaceutical world. 
Every chocolate masterpiece created by Chocodiem is done in small batches using no preservatives and only premium ingredients, both locally and globally sourced. Over the years JP has assembled a group of local artists from varying backgrounds who all bring something unique to the table. This team works together to create pure chocolate magic like no other! 
Chocodiem has been featured in the New York Times, on the cover of Edible NJ and Lehigh Valley Style magazines, in the Morning Call and on PBS and was tremendously honored to be named one of the Top 10 Chocolatiers in North America for 2016 by Desert Professional magazine, and named one of the Best Chocolates for Gift Giving by Forbes. 
In 2012 JP opened a little shop in Clinton, NJ. In 2015 a second location was opened in Easton, PA, and the Chocodiem brand blossomed into an award-winning venture. Within three years, Chocodiem was honored at the Institute of Culinary Education and named among the Top 10 Chocolatiers in North America by Dessert Professional magazine, and one of eight "Best Chocolates for Gift Giving" by Forbes. A third location was opened in the city of brotherly love in Philadelphia as the brand and business was expanding. But, today the Easton Public Market shop remains the sole location and mainstay of Chocodiem. So please come visit us and enjoy a taste of heaven! 
"The array of chocolates and the brand itself look very sophisticated and classy. The passion and perfection of the proprietor are outstanding."